LIBERTY COMMUNITY BANKING CENTER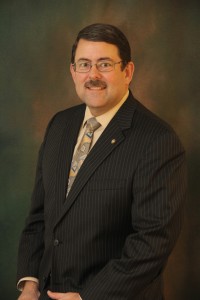 Mark Field – President & Chairman of the Board
Mark has been part of the Liberty Bank family since 1985. He started out as a Loan Officer, and worked his way up from there. He is just as comfortable working with a teenager signing up for his or her very first car loan as he is talking to one of our state or federal legislators or one of the top bank regulators in Washington, DC about issues that affect small towns and their REAL community banks.
Mark was appointed to the State Banking Board of Illinois for the first time in 1997 by Governor Jim Edgar, and then he was reappointed by Governor Ryan and served until 2004. He then was appointed by Governor Pat Quinn to serve on that board again in 2011 and was reappointed by Governor Rauner in 2016 and still serves our State in that capacity today.
After serving in various positions starting in the early 1990's, Mark served as the Chairman of the Community Bankers Association in 2000-2001. He has also been active in the Independent Community Bankers of America for many years as well, serving on various committees. Mark is a regular attendee of the annual Washington DC Summit, lobbying members of Congress along with folks at the FDIC, Federal Reserve, and other regulatory agencies on matters of importance to the small communities across America and to small banks like ours.
Mark is the Treasurer of the Rural Adams Development Corporation, having served previously as President. He is a former Treasurer of the United Way of Adams County, and he continues to be a charter member of the Liberty Education Foundation Board, having served as President for many years. He is a Past President, Past Treasurer and longtime member of the Liberty Lions Club, and he previously served various civic and charitable boards such as the Finance Council of St. Brigid Church, Unit Commissioner of the Boy Scouts, Chairman of the Ag Committee of the Quincy Area Chamber of Commerce, Liberty High School Vocational Education Committee, and the Liberty Area Development Council Board.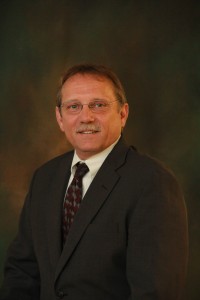 Scott Schoonover – Executive Vice President
Scott ran a successful business for many years before selling it to come to work for our bank in 1993, so Scott knows BOTH sides of the desk when it comes to finance. He has worked with area farmers and business folks for so many years that he has become their trusted friend and advisor, more so than "just" being their banker.
Scott heads up the lending department for our bank and he is responsible for all of the lending personnel at all four of our community banking centers. Scott had served on the Adams County Board for two terms and he also previously served as Chairman of the Adams County Red Cross. Scott has been active in the Liberty Lion's Club for many years, having served two terms as president. He has also served on the Enterprise Zone board, and he currently serves on the Fire Pension Board for the City of Quincy.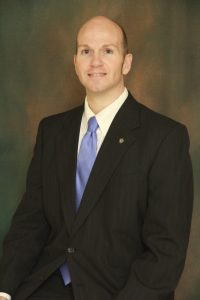 Travis Cooley – Senior Vice President
Travis started working at our bank in 2009 after starting his career in consumer finance with a large corporation. He soon realized that he would rather work for a REAL community bank, where he could focus on PEOPLE, and not just numbers. Travis has helped make our bank THE place to get a mortgage loan, he is the "go-to guy" for consumer loans at Liberty, and he oversees our credit card program as well. Travis has additional responsibilities as the Security Officer for our bank, and also is the Assistant Compliance Officer, which keeps him on his toes as well, keeping up all of the latest bank regulations.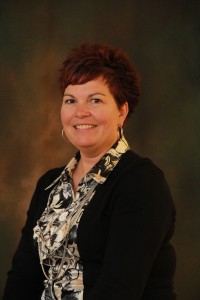 Mary Field – Assistant Cashier
Mary began helping our customers in 1984, and expanded her expertise into the bookkeeping and operations areas. To this day, she juggles duties in the "back room" each day with helping provide SUPERIOR SERVICE at her customer service window. If you have a question about your account, chances are Mary can help you figure it out!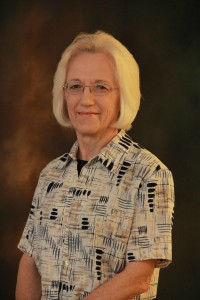 Erma Jean Irvin – Accounting Manager

Erma "Jean" has been part of our accounting team since 2003, and provides support to all of our employees by procuring the goods and services we need to do the job right. She also handles the accounts payable for the bank, and helps with important reporting functions, as well as making sure everything balances to the penny at the end of the day!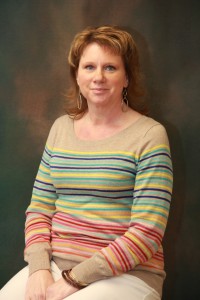 Mary Kay Leapley – Customer Support

Mary Kay has been helping customers from our bookkeeping and customer service area since 1984. If you have a question about your account, or if you need a copy of a check or a statement, if you have an issue with your debit card, or whatever other help you may need, Mary Kay is here to help you!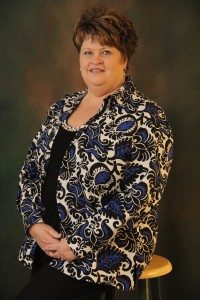 Daphne Simon – Cashier

Daphne heads up our Customer Service team, and she has some overall responsibilities for helping the folks at all four of our community banking centers to take EXCELLENT care of our friends, neighbors and customers! Daphne has been part of the FBL family since 1991, and she knows what SUPERIOR SERVICE is all about!
Betsy VanDeVelde – IT Manager

Betsy has overseen the implementation of new technologies at our bank since 1997, and the world sure has changed since then! Since that time, she has seen such things as the introduction of check imaging, internet banking, computer networking (LANs and WANs), "firewalls", VOIP phones and secure data communications between our four offices. Everyone here counts on Betsy to keep things running smoothly with our computers and our processes. That makes taking care of the customers that much easier for the rest of us! We call her the IT Manager because when IT is broken, we ask Betsy to please fix IT!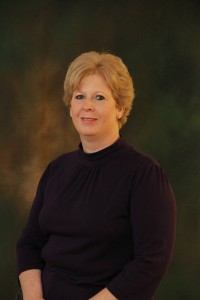 Tammy VonBurg – Loan  Operations Manager
Tammy has been providing SUPERIOR SERVICE and tons of SMILES to loan customers here since 2001. Her responsibilities include making sure that new loans are "booked" properly, and all the proper documentation is in place. She helps to keep track of the bank's collateral on loans so we don't break "Rule Number ONE", which is DON'T LOSE THE MONEY! If you have a question about your loan, call on Tammy to help!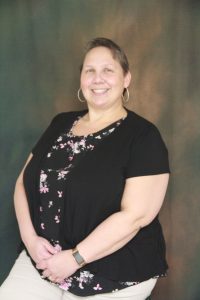 Kim Pracht – Customer Service Representative

BARRY COMMUNITY BANKING CENTER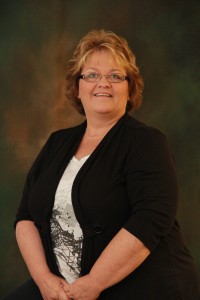 Diana Fesler – Assistant Cashier
Diana has been an integral part of the Liberty Bank Family since we first broke ground for our Barry Community Banking Center in 1995. She is experienced in helping customers with just about any customer service we offer, from cashing checks to new accounts and CD's. From Notary services to Illinois license and title services. From balancing our ATM to helping customer balance their accounts. Her heart is always in the right place and she cares deeply for the Barry community and our friends and neighbors here.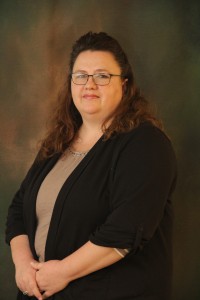 Sandy Carlton– Customer Service
Sandy joined the Liberty Bank team in 2015 after working in a retail environment.  She loves to provides fast and friendly service to customers in her home town.  Whether you need to have a check cashed, make a payment or open a new account, Sandy would like to help you!  Stop in to see Sandy today!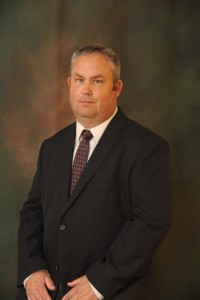 Patrick Conley – Assistant Vice President

After running a successful business for many years, Patrick sold out and came to work for Liberty Bank in 2015. Patrick's knowledge from being a successful business owner will serve the Barry community for many years to come. So, if you need a farm, business, or auto loan stop in to see Patrick TODAY!!!
PAYSON COMMUNITY BANKING CENTER
Kathy Albsmeyer – Customer Service

Kathy could be considered a "customer concierge", because she takes her job in helping customers VERY seriously! She joined the Liberty Bank family in 1998, shortly after we bought the Payson facility from another bank. Kathy knows the Payson community and the folks around here so well, that she knows what many customers need when they first walk in the door! Let Kathy help YOU with your banking needs, today!
Judy Chapman – Assistant Cashier

Judy joined the Liberty Bank family in 1998 while we were getting ready to purchase the Payson facility and turn it into the Payson Community Banking Center that we know today! Judy's many years of experience in the banking industry come in handy whenever her customers need help with their money. From day-to-day transactions, to CD's IRA's and HSA's, Judy is here to help YOU with your banking needs! See Judy today!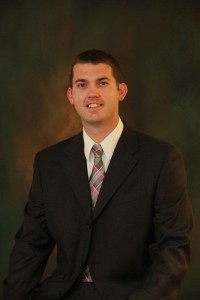 Joe Fessler – Senior Vice President

Joe has become a great community banker for the Payson area, AND he is also becoming a great community LEADER as well! He and his family became a permanent part of the Payson community shortly after joining the Liberty Bank family in 2007. If there's a way to make the Payson community a better place to live, work and raise a family, Joe wants to help out! If you need help with your personal, farm or business finances, Joe is the community lender for YOU!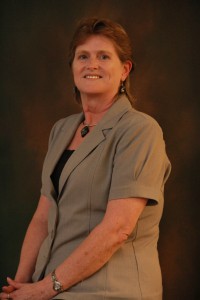 Linda Flesner – Customer Service

Linda had been traveling between our four offices helping out wherever she was needed.  She now is primarily in Payson, and she took on the task of coordinating all of our customers' IRAs.  You can talk to the customer service experts at ANY of our four locations about your IRA, but Linda will be involved, behind-the-scenes, to make sure everything is completed properly and the correct information gets reported to the IRS.  As many of us wear multiple hats, she is still there for you with ALL your customer service needs at our Payson Community Banking Center.  Payson is her home, and Liberty Bank is her home-away-from-home!
QUINCY COMMUNITY BANKING CENTER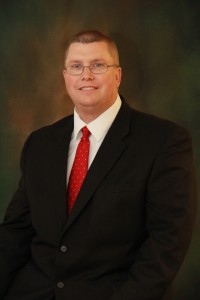 Brad Essington – Vice President
As soon as Brad found out that we had bought our building for the Quincy Community Banking Center in, he knew he wanted to be part of that team! He knows that there will always be a place for a bank that is 100% LOCAL and will take care of customers one at a time just like it used to be, and like it OUGHT to be! Brad's many years of experience in credit administration will serve his customers, friends and neighbors well as he helps you to finance your next car, home, farm or business! He enjoys helping people and he has a great can-do attitude that he would like to put to work for YOU! Stop by and see Brad in Quincy today!  Brad has become active in the community with the Kiwanis Club, and the Great River Referral group, in addition to being active in his church and school.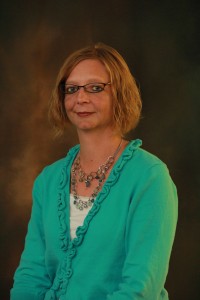 Kathy Hofmann – Assistant Cashier
Kathy has had years of management experience and she also owned and operated her own business as well, so she knows what it takes to be successful! Let Kathy put her experience to work for YOU with your banking needs! Kathy joined the Liberty Bank family in 2012 while we were creating the Quincy Community Banking Center and she helped us get organized and get our facility up and running! Kathy's always ready to help YOU with your banking needs! If you're in Quincy, stop by to see Kathy today!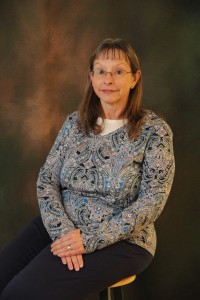 Diane Fessler – Customer Service
Diane came to us in May of 2014 ready to share her 35+ years of customer service excellence!!!! We are VERY lucky to have her with us, kindly offering help to the drive through customers at our Quincy location. Come visit Diane for friendly, accurate and efficient service TODAY!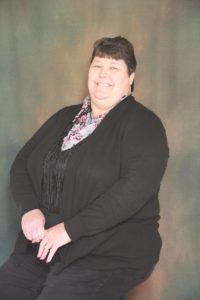 Sherry Huber – Customer Service Representative